Three private vacation suites steps from Chesterman Beach
Staying at The Point gets you to the beach first thing, no matter when that may be – 6am or after a long vacation brunch. Surf, run, stroll, picnic or just kick back and take in the breath-taking view of ocean, sandy shoreline and mountains. Returning to The Point at Chesterman gives you a chance to shower off the salt, gather good food and cheer and create a west coast dinner or return to the beach for the sunset and stoke up a beach fire. The Point at Chesterman is proud to be one of the original Tofino surf houses.
The wild beauty of the West Coast
Three private suites or rent all suites for friends or family, ask us about our discounts for all suites rental
Located on large lot across the road from Chesterman Beach with a door opening onto your own patio.
Stroll down the path to Chesterman Beach in one minute, hang for the day or go back and forth in a jiffy.
Walk to neighbourhood shops, surf rentals, groceries, locally-made ice cream and chocolates – yum!
Close to village shops, cafés, whale watching, kayaking, fishing, trails, parks: walk, bike or short drive.

Suites
Three private vacation suites steps from Chesterman Beach.
The Surf Suite
Sleeps 2, King Bed.
Click to Book Online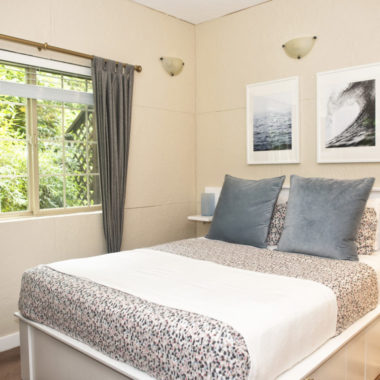 The Point Suite
Sleeps 2, Queen Bed.
Click to Book Online
The West Coast Suite
Sleeps 2, Queen Bed
Click to Book Online
The Surf Suite
Inquire for our Seasonal Pricing
Summer Season
June 15 to September 30
Spring / Whale Season
March 1 to June 14
Storm / Winter Season
October 1 to February 28
Complimentary coffee and tea bar included
During High Season
Light breaksfast snack

Book Today
The Point Suite
Inquire for our Seasonal Pricing
Summer Season
June 15 to September 30
Spring / Whale Season
March 1 to June 14
Storm / Winter Season
October 1 to February 28
Complimentary coffee and tea bar included
During High Season
Light breaksfast snack

Book Today
The West Coast Suite
Seasonal Pricing
Summer Season
June 15 to September 30
Spring / Whale Season
March 1 to June 14
Storm / Winter Season
October 1 to February 28
Complimentary coffee and tea bar included
During High Season
Light breaksfast snack

Book Today
15% discount for booking all 3 rooms together
All rooms have a $55 cleaning fee per stay
The Point at Chesterman is an adult only accommodation
SURF FORECAST
Check out the surf in Tofino